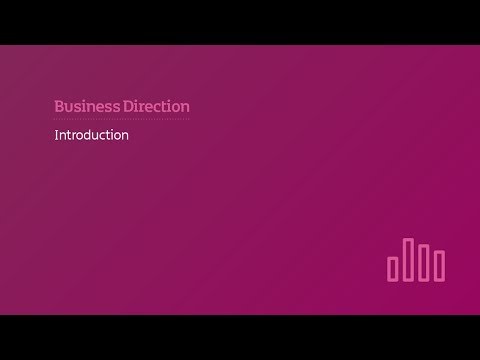 Chapter 1 - Why are strategy and planning important
2 minutes
Video Overview
An introduction to the tutorial and why having a plan is so important.
Downloads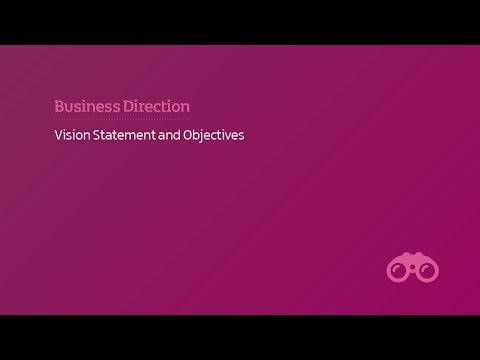 Chapter 2 - Vision statement and objectives
3 minutes
Video Overview
Looking at your future vision statements and setting goals.
Chapter 3 - Assessing your business
4 minutes
Video Overview
Get a greater idea of how to complete a SWOT analysis in order to assess your business performance. Including internal and external factors.
Chapter 4 - Growth options
3 minutes
Video Overview
Helping you to decide on the most effective ways for you to grow your business. Getting new customers or increasing the amount of sales to existing customers?
Chapter 5 - The need to be innovative
4 minutes
Video Overview
Looking at innovation as being first to market with new innovative products and services, along with using the ANSOFF matrix.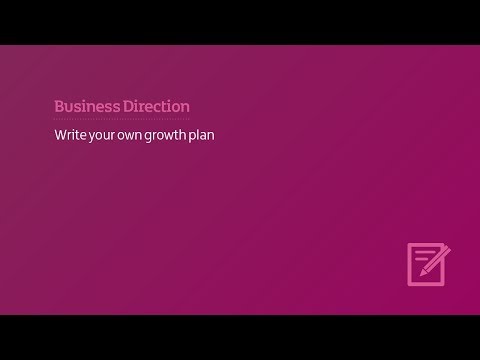 Chapter 6 - Write your own growth plan
2 minutes
Video Overview
Guidance on writing and implementing your business growth plan, and how to include colleagues in your plan.
Business Direction: Prepare your growth plan
You are looking to grow your business but when was the last time you stopped dealing with day to day stuff and really analysed your current performance?
You need to do this first if you want to set the right direction for your business. This tutorial will help you do this. There are 6 chapters. It will take around 30 minutes but you can do it in your own time or one chapter at a time. There are practical exercises to do as you progress through the tutorial so allocate time to do it.
18 minutes
6 videos