The Enterprise Europe Network (EEN) works with Walled City Brewery to help grow its business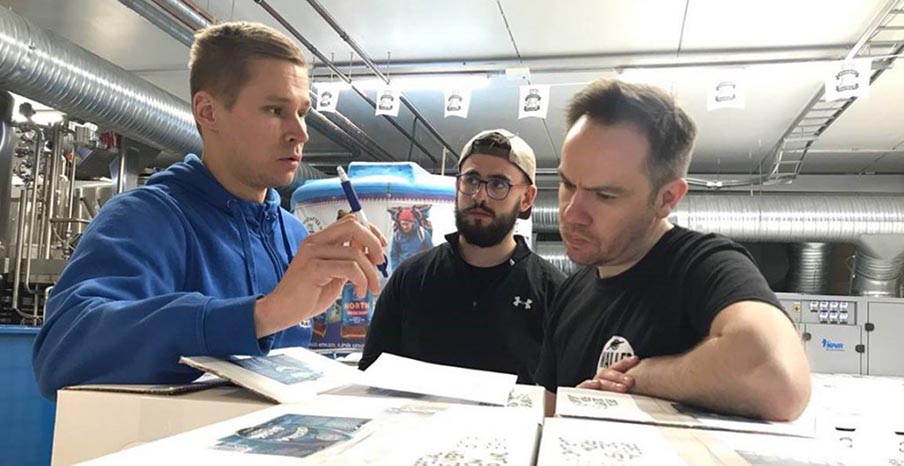 The Enterprise Europe Network (EEN) is the largest business support network in the world with 600 locations across 60 countries.
Invest NI hosts EEN in Northern Ireland and we work with SMEs offering advice and support along four key strands:
Strategy & export marketing

Market information & business intelligence

Collaborating with international partners

and advice on NI, UK & EU funding opportunities
One of EEN's recent engagements was with North West based brewery, Walled City Brewery. James Huey, a qualified brewmaster with 12 years of experience brewing for Guinness, the largest beer company in Ireland established Walled City Brewery in 2015.
Using EEN matchmaking, we introduced Walled City Brewery to Finnish based Tornio Brewery. As a result of this meeting, the Walled City Brewery was invited to visit Tornio Brewery. During his visit, James Huey spent two weeks crafting and brewing with Tornio Brewery. Together they developed a new gluten-free Red Ale, which is based on a traditional Irish recipe and uses pure Lapland groundwater and Finnish malt. Red Ale is now Tornio Brewery's second best selling beer.
We both are passionate about brewing; we are small town breweries and our stories are a bit similar. We had pure fun last time and it was nice to come back
James Huey, Owner, Walled City Brewery
Thanks to this successful collaboration there have been further visits to Finland and the two breweries are considering co-production in the near future.
Following our support, this international collaboration has offered both businesses many opportunities to be creative and learn from each other.  Staff from the Walled City Brewery visited Finland to learn about the operational side of a bigger brewery. This is a perfect example of cooperation, knowledge sharing and learning, helping grow a local business. In the near future, James intends to host Tornio Brewery back home in Derry to continue with this collaboration and develop a unique beer for the GB and ROI markets.
For further information on EEN and how we can support your business call our Business Support Team on 0800 181 4422.