Onwards and Upwards for Northern Ireland Space Sector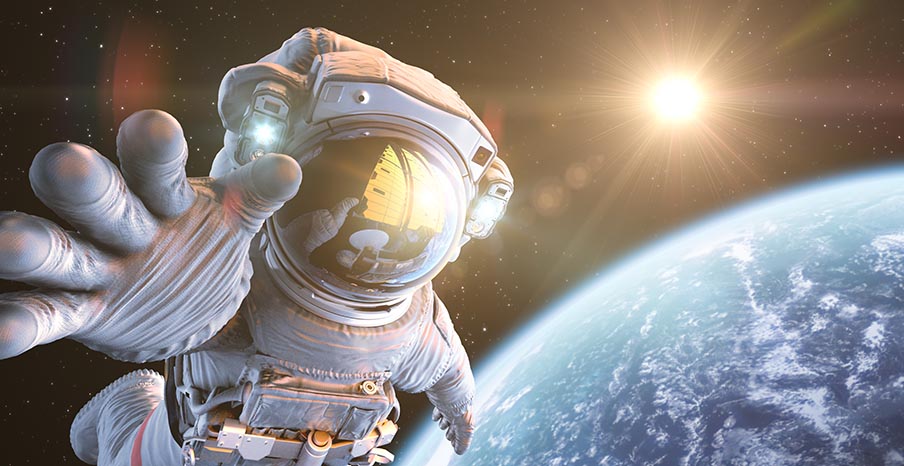 The UK Space Conference is coming to Northern Ireland. 
As we embark on the uncharted frontier of 2023, the Northern Ireland Space sector is expecting to climb to new heights.  In the final weeks of 2022, it was confirmed that Northern Ireland is to host the UK Space Conference for the first time, an exciting event scheduled for 21-23 November 2023.  The conference is likely to see astronauts, global space agencies and the wider space community descend on Northern Ireland, with 2500-3000 people to be hosted in our local hospitality sector. 
As well as being a long awaited coup for NI's space sector, the conference will provide scope to inspire school children in STEM subjects as they attend fringe events linked to space, and have the opportunity to visit a full scale Mars Rover replica that we hope will be located in NI for the duration of the conference. 
The securing of this event is in large part due to the great work of Visit Belfast, with contributions from a few of us that support the sector, highlighting the benefits of working collaboratively with wider stakeholders for the benefit of NI.
Funding Success
In the coming months, we plan to take multiple small steps for Northern Ireland Space, to build one large step for the Northern Ireland economy, perhaps even a 10X multiplier!  Having recently been successful in achieving funding from the UK Space Agency, a Space Technology Exploitation Programme (STEP) is to be piloted in Northern Ireland through ADS NI. 
The UK Space Agency has also offered funding for cluster development in the NI Space Sector, with Northern Ireland Space Office being responsible for delivering this programme through the work of life long space enthusiast, Robert Hill.  Robert was formerly Manager of the Armagh Observatory & Planetarium and is widely known in space communities for his support of all things space.
We hope to build on this success and intend, during 2023, to support other UK Space Agency bids to secure funding that enhances NI's Space infrastructure.
Space Success
NI has enjoyed some great successes in 2022.  On the back of its hardware testing success for launch vehicle equipment for the James Webb Space Telescope, a telescope that is sending back previously unseen images of deep space; Newry firm, Resonate Testing, secured and delivered the contract for shock testing two payload modules on the European Space Agency's (ESA) Lunar Pathfinder spacecraft: modules that will provide the first ever Sat Nav position fix outside of earth's orbit.  The testing carried out by Resonate's team of engineers simulated the forces experienced by the components during rocket launch and the subsequent separation stage.
It is a great accolade that a Northern Ireland business was selected to undertake this work on the Lunar Pathfinder, a mission that will help lay the foundation for providing dedicated communications, navigation and operations services to upcoming explorations of the moon.  It is due to launch in 2025 and will offer nearside, farside, orbit and polar services to missions launching in the coming years, laying the foundations for a constellation of combined telecommunications and navigation satellites around the Moon.
During 2022, Skytek was awarded a significant contract from ESA to develop flight support software for the new Gateway space station, an essential element of their ambition to bring a European to the Moon by 2030.  Gateway is an international initiative led by NASA and ESA. It is one of the pillars of NASA's Artemis program, supporting a sustainable presence on the Moon and exploration beyond.
The Skytek project will streamline the authoring of thousands of crew procedures and processes; it will provide mobile web applications to support daily maintenance, and support scientific activities. Finally, it will provide critical decision support software to assist astronauts to undertake complex and emergency tasks.
Exploration Success
In November 2022, ESA announced the Astronaut Class of 2022, with Rosemary Coogan, originally from Carrickfergus, being one of a few candidates selected out of a field of 22,500 applicants. 
Rosemary is the first astronaut with NI roots and will be commencing 12-month basic training at ESA's European Astronaut Centre in Spring 2023.
Given NI's great successes in 2022, we now look forward to being further awe-inspired by what space delivers in 2023.  In the meantime - Watch this space! 🚀