Off-shore wind: the fastest growing sector in renewable energy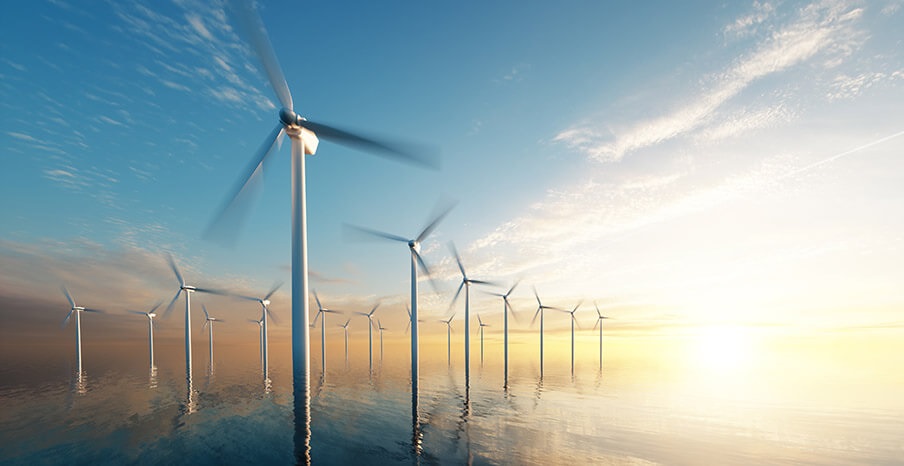 Last month we took 10 NI offshore wind supply chain companies and eight key NI renewable energy stakeholders to Marseille. 
The purpose of the visit was:
To see first-hand the offshore wind supply chain opportunities for Northern Ireland

Learn from the French experience to inform any potential Northern Ireland off-shore wind project
It was a busy three days with business to business meetings to explore supply chain and collaboration opportunities and roundtable discussions with the French project team responsible for the PGL project to learn from their experience. We also toured Marseille Harbour and the French maritime skills college located in Marseille. 
We were delighted to host such a broad delegation of companies and stakeholders to the PGL project. Floating wind offers an enormous potential for Northern Ireland both in terms of decarbonisation and also the supply chain. Knowledge sharing and collaboration will be key to realising this potential in time. PGL, as France's first floating windfarm, is an important reference point for the industry and one we look forward to building upon with North Channel Wind. 
Cian Conroy, Head of Project Development (UK & Ireland), SBM Offshore
Sea Source Offshore was delighted to attend the Meet the Buyer event in Marseille organised by Invest NI. It gave us an invaluable opportunity to showcase our products to potential clients. Invest NI has given Sea Source Offshore a platform on a global stage within the industry, and have been instrumental to our success. We were extremely well received by all the companies in Marseille and look forward to follow-up meetings with them virtually and in person.
Davy Hill, SeaSource Offshore
Why Offshore Wind?
Offshore wind is the fastest growing sector in renewable energy. It will make up a significant portion of the energy mix in many parts of Europe, Asia and North America within 10 years.
We have reviewed the green economy landscape and emerging opportunities and have identified energy generation as one of the overarching areas of opportunity.
Northern Ireland is ideally placed to have an offshore wind industry, with many local companies already providing goods and services to the industry in the UK and further afield.
Our excellence in engineering offers very good prospects for companies in key areas that include research and development, device manufacturing and assembly, construction, logistics, asset management and engineering services. With our infrastructure and supply chain capability, Northern Ireland could also be one of the lowest cost regions to develop offshore wind in Europe.
Our role
It is our aim to ensure that Northern Ireland businesses, and the local economy, benefit from the opportunities available in maritime and offshore wind.
Our priority is to:
Empower NI businesses to grasp opportunities emerging in the green economy

Support Northern Ireland businesses to help decarbonisation in the drive towards net zero
We will ensure we raise awareness of emerging green opportunities, facilitate strategic engagements, and support the development of initiatives that contribute to the ambitions set by the Climate Change Act (Northern Ireland) 2022, the Department for the Economy's 10X Vision and the Energy Strategy.
We will work in partnership with stakeholders across the renewable sector to help ensure information and knowledge is shared, and future project opportunities capitalised on.
RenewableNI's The Clean Revolution report estimates that the value of the local offshore industry could be £2.4bn by 2032.  Essential to realising this potential is developing a cohesive supply chain that can export its skills globally. 
The Provence Grand Large visit brought together the companies that will be the bedrock of this supply chain and gave them the opportunity to learn from international best practice. We are on the cusp of an offshore boom and Invest NI is ensuring that we are well positioned to maximise the benefits of this.
Steven Agnew, Renewable NI