Supporting ambitious young companies across Northern Ireland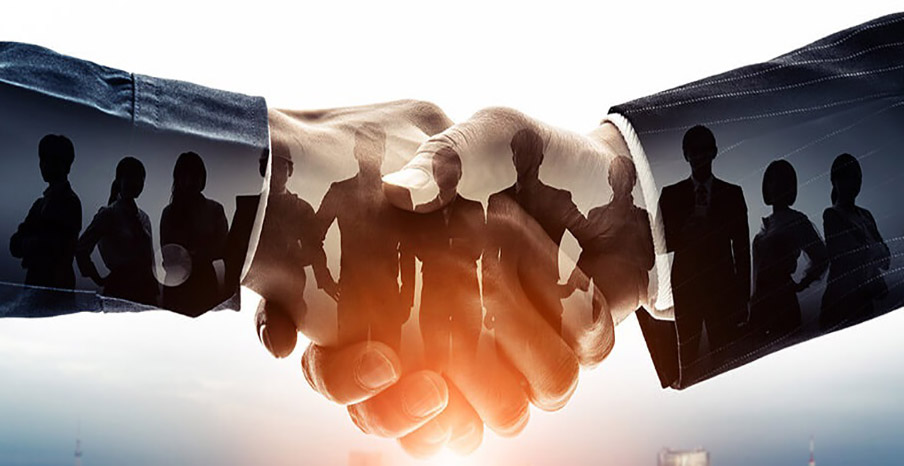 Building a regionally balanced economy requires a partnership approach and we work with a range of organisations to achieve this goal. 
A key support mechanism for early-stage companies and entrepreneurs are the local economic development (LED) programmes delivered by councils. These are part funded by Invest NI to encourage entrepreneurship, business growth and job creation.
The 41 programmes provide a range of workshops, one-to-one mentoring and networking events, acting as a springboard for businesses to help them get up and running and positioned for export growth.
Here we look at five companies from across Northern Ireland that benefited from LED support before being referred to each of Invest NI's regional offices to get further help to strengthen their business competitiveness. These companies operate in two priority clusters identified in the Dept for the Economy's 10X Vision – Advanced Manufacturing and Engineering, and Digital/ICT.
Mid & East Antrim's LED Digital Boost Programme is giving us invaluable support to enhance our digital skills. Invest NI support to grow our team, introduce new products and its trade advice has been vital in helping us grow sales in GB and RoI.
Helen McCormack Managing Director, JB Door Systems
Advanced Manufacturing and Engineering
JB Door Systems in Ballymena specialises in the manufacture, installation and maintenance of commercial and industrial steel security roller shutters and doors, aluminum facades for the retail & hospitality sectors as well as industrial dock solutions for local transport and manufacturing industries. It benefitted from participation on Mid and East Antrim Borough Council's Digital Boost programme. Having identified export opportunities in the Republic of Ireland (RoI), the company wanted to introduce new products and increase its staffing levels. We have offered the company support to create six jobs, marketing assistance and it has participated in our Grow Beyond Programme. This has enabled it to grow its sales in RoI as well increase and upskill its workforce. 
In Coleraine, Kilrock has made a name for itself as a principal contractor for redevelopment, refurbishment and fit-out projects within the retail, commercial and industrial sectors. Following participation in the Alchemy Mentoring programme delivered by Causeway Coast and Glens Borough Council, it set itself ambitious growth targets. With our export development support it is on course to substantially increase turnover from markets outside Northern Ireland. Our Technical Advisory support has also helped it to implement ISO quality standards.
Terracon in Dungannon designs and manufactures innovative mixing, batching and blending equipment, which is used globally in construction, recycling and environmental applications. Since the company was founded in 2020 it took part in Mid Ulster District Council's Gearing for Growth programme. Since then Terracon has grown rapidly and has successfully exported equipment to a number of countries including Australia & USA. To facilitate this growth the company has recently opened a state of the art manufacturing facility in Magherafelt. As well as advice and support to help it develop sales in export markets, we have provided financial support for equipment that will help Terracon operate more efficiently while processing raw materials, reducing waste and providing cost savings
Digital, ICT and Creative
Belfast Company, Educational Voice, creates educational videos and animations that are closely tied to the school curriculum and essential life skills. Trading under the Learning Mole brand, it began as a 'freemium' service on YouTube and caught the eye of Chinese investors who have now invested in the business. The company took part in Belfast City Council's Venture for Success programme. We then offered support to create eight new jobs in areas including animation and content writing to support it to scale its business and target new clients in nearshore markets. Following our support, the company is now exporting Learning Mole in markets including America, China and Canada.
In Newry, Pronto Automation Systems provides expertise in the design, integration, diagnostics, and maintenance of complex automation systems used in many industries. Having benefitted from Newry, Mourne & Down District Council's Business Growth Programme it was referred to Invest NI. Our support for the company has spanned a range of areas including support to expand its team with four new staff, it participated in our Design Programme to help with business branding and web site development and it has availed of our ICT advice to increase innovation and operational efficiency. Our technical advisory team has also helped it to implement ISO quality standards. Combined, this support is helping the company grow its sales further in the GB and RoI markets
These are just a small sample of some of the many ways we have and continue to work in partnership to stimulate investment and grow the economy across Northern Ireland. For further information on our support and how we can help your business visit www.investni.com or call our Business Support Team on 0800 181 4422.
Both Invest NI's R&D support and LED is part financed by the European Regional Development Fund under the EU Investment for Growth and Jobs Programme 2014–2020.