Supporting local business success across Northern Ireland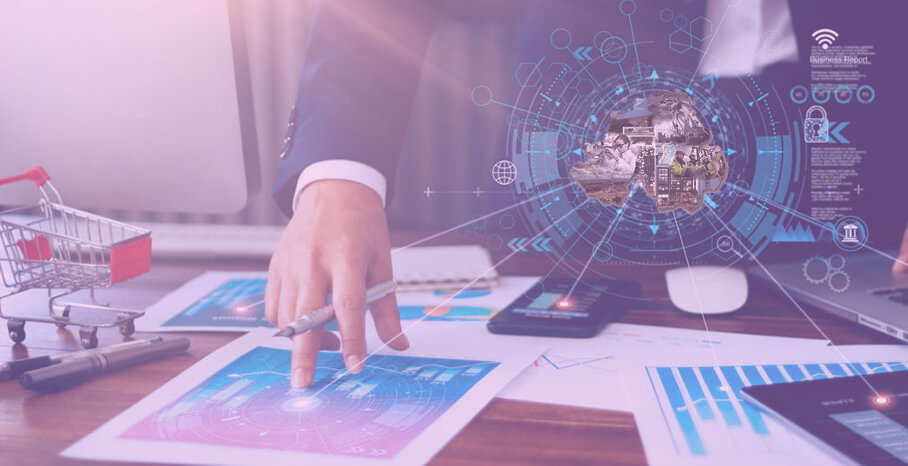 Northern Ireland SMEs possess a wealth of home-grown talent and potential across a vast range of sectors. Our ambition is to support these local businesses to thrive and take their business to the next level, while also delivering real benefit to the economy.
We work closely with local SMEs to understand their business needs and tailor-make support packages of advice, financial assistance and initiatives that are right for them.
Our regional footprint
To be able to truly support businesses locally, our regional offices are situated across Northern Ireland in Ballymena, Londonderry, Newry and Omagh, along with our Belfast headquarters.
Our regional teams offer local knowledge and connections, and engage with the local business community to develop new business and support growth, which they are continuing to do remotely during the pandemic.
Locally owned businesses received 93 per cent of our 16,500 offers of support in the past five years, with 90 per cent going to SMEs and the majority outside of Belfast:
These figures translate into real support for real companies to increase their effectiveness. Our DesignActive programme has helped Hillsborough based Inish Education Technology to find its company identity and branding for its medical e-learning platform, along with assistance for jobs, trade visits in global markets, and to secure trademarks and IPs.
In Ballyclare, our support has helped Mango Bikes develop skills to tackle the growing demand for its customised urban bicycles manufactured in NI, along with assistance towards jobs and a bespoke ecommerce website to help export its bike combinations globally. We've also supported the skills of AJM Precision Engineering's team in Craigavon, with training to operate automated robotics machinery.
Working in partnership
In addition to directly supporting businesses, our teams work closely with local stakeholders, including NI councils, to drive economic activity and help attract new investors to the regions.
Over the past five years we have provided almost £13million of funding to the 11 council areas under the Local Economic Development (LED) initiative. This has helped to deliver 33 programmes suited to the economic needs of each area, including Lisburn & Castlereagh City Council's Digi-Growth Programme; Transform your Business with Armagh City, Banbridge and Craiagavon Council; Newry, Mourne and Down District Council's Tender for Growth Programme, and the recent Belfast City Council business support programme.
Our relationships with the councils go beyond the LED programmes, with many companies that participate in council initiatives going on to become Invest NI clients.
Following Fermanagh and Omagh District Council's Advancing Business Growth Programme, we've given William and Henry Alexander Limited support for software and to create five jobs as work has increased in GB and ROI. Similarly, after Ballymena electrical contractor Knox Electrical took part in Mid & East Antrim Council's Business Escalator Programme the council made introductions see how we could help further.
Championing business collaboration
Just as it is important for us to engage with local stakeholders, it is also important that businesses are given the opportunity to work together to maximise their potential.
Our Collaborative Growth Programme encourages indigenous businesses to collaborate with others to scope out innovative collaborative projects to increase their competitiveness in market.
Networks such as Taste Causeway in the Causeway Coast & Glens and Manufacturing & Engineering Growth & Advancement (MEGA) in Mid Ulster have brought SMEs together to do valuable work in their local areas, sharing resources and knowledge to raise industry profiles, tackle sectoral challenges and emerge stronger from the pandemic. 
Investing in entrepreneurial spirit
We also provide guidance to potential entrepreneurs on how to kick-start a new business, and then to help them scale up.
We've worked with Madlug, a social enterprise business in Richhill, to help grow its business since its inception in 2015. The company now ships its products across the globe and has recently secured a partnership with IKEA in UK and Ireland. Also established in 2015 by former British Olympic figure skater, Jenna McCorkell, Coleraine based Chique Sport has used our support to grow and adjust to the pandemic.
More recently established in 2020, we're helping advisory start-up Inspired Tax Incentives in Cookstown to launch its business, with assistance to create four technical tax consultant roles that will help to business connections across NI, ROI and GB.
Location location location
Of course, businesses often need a place to start out from, or to expand as they grow. We own a small portfolio of commercial properties across NI for rent at commercial rates. By doing this, it makes it easier for businesses interested in local areas to build their own factories specific to their needs.
As a result, companies such as CGDM Construction in Carnbane Industrial Estate, Newry, and KES Group at Strabane Business Park have increased local economic activity and job opportunities as they have grown and developed their businesses on Invest NI property.
Additionally, our property team helps start-ups to search for premises across NI, such as helping Redburn Design to secure larger premises in Holywood so it can prepare for future growth.
To find out more about how our support is helping companies in the regions, click on the specific areas on the map below.
To explore our range of support and see how we can help your business, visit our Business Support webpage, or contact our Business Support Team on 0800 181 4422 or by using the contact form.
You can also visit NI Business Info for free business advice and guidance.
Invest NI's R&D support and LED initiative are part financed by the European Regional Development Fund under the EU Investment for Growth and Jobs Programme 2014–2020.