How we can help you trade on the international stage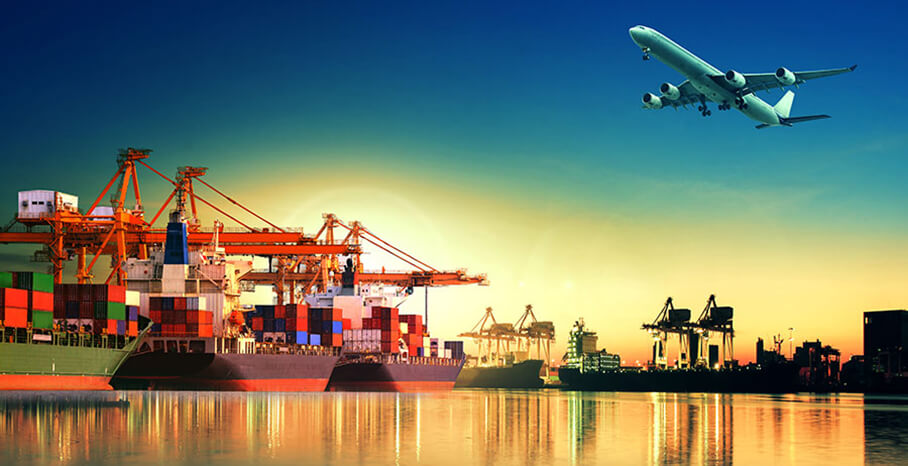 In early June, the Minister for the Economy launch the 'Trade and Investment for a 10X economy' 

in which she reflected on Northern Ireland's rich history as a trading and exporting region, built on the innovative and entrepreneurial spirit of its people and set the ambition to apply that spirit with renewed energy and focus as we emerge from the COVID-19 pandemic.
Without doubt, exporting will fuel the recovery and longer term sustainability of our economy and at a business level, exporting can be transformative. Pursuing markets outside Northern Ireland offers major business benefits; with access to new customers comes company expansion, job creation and potentially further innovation to ensure competitiveness but preparation is key and there is a wealth of support available from Invest NI to help you research, target and thrive in new overseas markets.
Invest NI has an experienced team of Trade Advisors, a range of export capability development programmes to support businesses and a network of international offices with expertise in market-specific and sector dynamics, contacts and practical advice, all of which can help you to begin to sell overseas.
Are you ready?
Covid-19 has meant that many Northern Ireland companies are having to rethink their business strategies and look at new markets or nearshoring opportunities in GB and RoI to achieve new sales, reduce costs and help to spread business risk. If you are considering new export opportunities, it is important to do your research and be prepared to manage any potential risks. Developing a network of experts and experienced exporters as part of your plan can be crucial in helping you to navigate any perceived challenges before deciding on a new market. Invest NI's International Trade Advisors and in-market teams are also available to provide advice, access to networks and a 'guiding hand' as part of your research.
Where to begin?
It can be less risky to start your trade journey beyond Northern Ireland by focusing on markets closer to you. Most companies take their first step by selling into the Great Britain and RoI markets which often helps to build experience and confidence and can be a good first launchpad for other opportunities.  
Wide range of support
Exporting can transform your business and we have a multitude of Programmes and supports which can help you begin. To help you prepare, our early stage exporters programme Grow Beyond can help you to develop sales in the nearshore markets of the Republic of Ireland and Great Britain. Through online workshops and 1:1 mentoring, and we can help with select end customer segments, identify leads, analyse competitors in the market and help you to create a Trade Action Plan to drive sales in these markets.
---
Our Grow Beyond Programme helped Belfast based Creative Studio  Urban Scale Interventions to develop a structured, research driven approach to exploiting opportunities in the RoI market and has enabled the company to undertake a market analysis to identify market segments in which it has a distinct competitive advantage. Supported by the research, the company is currently implementing its market entry strategy including a sales management process for the RoI market.
42 Digital Ltd in Omagh has created Digital Performance Lab, which provides digital marketing support to small businesses in Northern Ireland and RoI. The company contacted our Western regional office when it experienced a surge in demand for its digital marketing services following the onset of COVID-19.  Recognising that this is a trend which was likely to continue, the company wanted to learn more about the RoI market and see how it could expand further. It used our trade support to research the RoI market further, and is accessing brand consultancy support, and specialist consultancy advice to increase sales in what has become a very lucrative market. The company is making great headway and to enable it to look beyond RoI and into Europe to grow its business, we are assisting it to create seven jobs, two of which are in place. 
Last year, we also supported West Belfast based artisan food producer, Tom and Ollie to secure its first business in Great Britain with Cotswold Fayre, a leading UK distributor of gourmet and fine foods.
"We first met Cotswold Fayre at a 'meet the buyer' showcase in Belfast organised by Invest NI last year. This proved to be an extremely important event, which gave us a tremendous opportunity to showcase our extensive product range and develop contacts with key buyers."
Shay Mullan, founding director of Tom and Ollie
Beyond GB and RoI, The Netherlands is a good starting point for new and less experienced exporters. This is due to its proximity, relative ease of access, openness of trading culture and widespread acceptance of English as a business language. Northern Ireland companies have used our Going Dutch Programme to learn how to enter the market successfully, drive sales in the Netherlands and have developed a 'blueprint' for exporting that has been used in other markets. The programme is designed for companies who have limited export experience outside of Great Britain and the Republic of Ireland.
One of Northern Ireland's leading agri tech companies, Unitas Software based in Coleraine recently secured over $1million of new export sales with major egg producers in the US and Europe. In just four years, Unitas used our R&D support to enhance, define and improve its software and grow from selling in the UK to breaking into Europe and most recently the US. The company started exporting to Europe with the help of our Going Dutch Programme.  We helped Unitas compile a market research report, providing an overview of the Dutch market and a targeted list of potential distributors. The company then visited the market in 2016, which has led to it winning new business and building an excellent inmarket reputation for the delivery of its software.
Find out more about Going Dutch here:
---
Where to next?
Much like Unitas Software, following success in GB and Europe, many companies move on to explore markets including the US and Asia Pacific. We have a team of trade experts in both markets who can provide bespoke insights and practical know-how to help you navigate the challenges of new market entry and identify new customers. This expertise combined with a range of export-related financial incentives provides Invest NI clients with the confidence and capability to get out there and explore new opportunities.
Get in touch
Throughout COVID-19, we have been supporting companies to start exporting, grow exports and break into new markets. Do not hesitate due to not being able to travel; we have increased our range of virtual activity, including webinars, seminars and workshops and are providing Invest NI representatives for companies at global trade events.
Our Practical Export Skills programme can also equip you with the necessary skills to sell your goods and services outside Northern Ireland. You don't have to be exporting right now – you might just be thinking about it.
---
You can also register now for our next free event on Tuesday 15th June and discover the support available for first time and early stage exporters.
For further information on all of our trade support and how we can help your business export for the first time, enter a new market or simply to grow export sales, please contact your Client Executive or call our Business Support Team on 0800 181 4422.