International Trade Calendar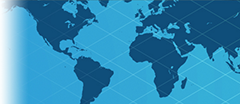 Invest Northern Ireland's International Trade Calendar highlights a broad mix of events, exhibitions and trade shows that can provide businesses with a unique insight into the latest global industry trends and targeted networking opportunities.
To assist you on your journey, we'll cover some of the cost, introduce you to relevant contacts and uncover key opportunities suited to your business.

Our support is subject to eligibility criteria. To ensure your application is considered, it should be submitted by the deadline date.
Export Events Programme
| Event Name | Location | Event Date | |
| --- | --- | --- | --- |
| Cloud Expo | Singapore | 11 - 12 Oct 2023 | Make an enquiry |
| GITEX | Dubai. UAE | 16 - 20 Oct 2023 | Make an enquiry |
| BIO-Europe 2023 | München (Munich), Germany | 06 - 08 Nov 2023 | Make an enquiry |
| SmartCity Expo | Barcelona, Spain | 07 - 09 Nov 2023 | Make an enquiry |
| Agritechnica | Hannover, Germany | 13 - 18 Nov 2023 | Make an enquiry |
| Medica 2023 | Düsseldorf, Germany | 13 - 16 Nov 2023 | Make an enquiry |
| FinTech Talents | London, UK | 13 - 14 Nov 2023 | Make an enquiry |
| Future Minerals Forum | Riyadh, Saudi | 09 - 11 Jan 2024 | Make an enquiry |
| AED | Las Vegas, USA | 15 - 18 Jan 2024 | Make an enquiry |
| Arab Health 2024 | Dubai, UAE | 29 Jan - 01 Feb 2024 | Make an enquiry |
| Mobile World Congress | Barcelona, Spain | 01 Feb 2024 | Make an enquiry |
| FIMA | London, UK | 13 - 17 Feb 2024 | Make an enquiry |
| National Farm Machinery Show | Kentucky, USA | 14 - 17 Feb 2024 | Make an enquiry |
| Rimini Beer and Food Attraction | Rimini, Italy | 18 - 20 Feb 2024 | Make an enquiry |
| Gulfood | Dubai, UAE | 19 - 23 Feb 2024 | Make an enquiry |
| FoodEx Japan | Tokyo, Japan | 05 - 08 Mar 2024 | Make an enquiry |
| ExpoAgro | Bueno Aires, Argentina | 05 - 08 Mar 2024 | Make an enquiry |
| NDA Annual Conference and Expo | Las Vegas, USA | 06 - 09 Mar 2024 | Make an enquiry |
| ProWein | Dusseldorf, Germany | 10 - 12 Mar 2024 | Make an enquiry |
| ADSS Seattle | Seattle, USA | 12 - 14 Mar 2024 | Make an enquiry |
| Sector Trade Mission for Offshore Wind | Bilbao, Spain | 18 - 22 Mar 2024 | Make an enquiry |
| International Food and Drink | London, England | 25 - 27 Mar 2024 | Make an enquiry |